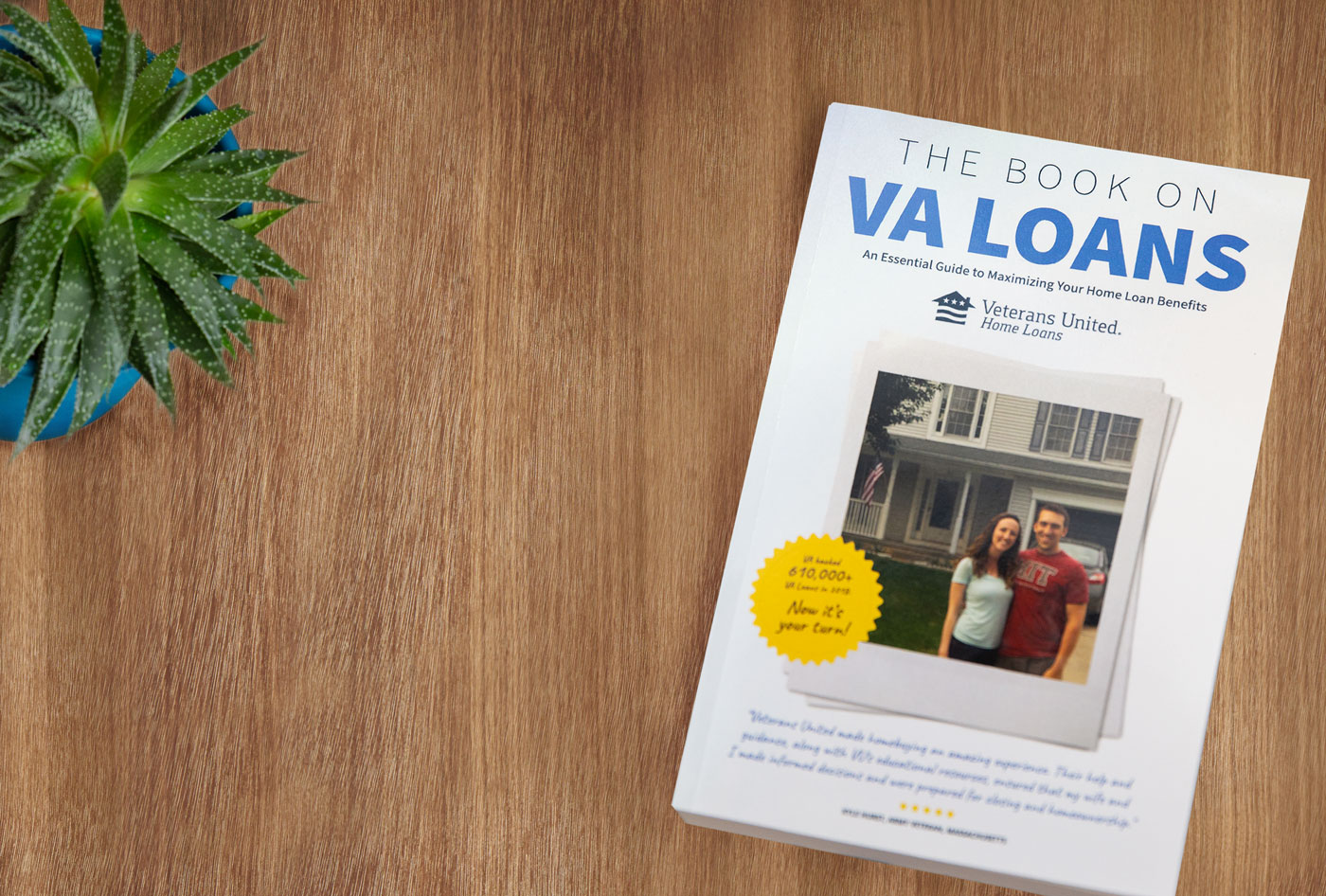 The Book on VA Loans
Veterans and military members need clear, unbiased and helpful information to make the best financial decisions possible. Unfortunately, there's a lot of misleading and flat-out false information online about VA loans.
Chris Birk and Veterans United wanted to create a resource to help educate veterans and military families about what they've earned and how to best use it. Chris wrote the first edition of this 300+ page book in 2011. Since then, Veterans United has given away thousands of copies to veterans, active duty service members and real estate agents nationwide.
Get a Free Copy