At least once a year each military branch hosts a formal military ball in which spouses can attend.
It's an exciting time for military communities to get together, but often times, spouses get anxious about what to expect as they honorably represent their service member. Each branch runs their event differently, so some of the following advice varies, but here are a few general things spouses may want to know about military balls:
Women are not expected to get their hair professionally done, but many sport fancy curls or elegant hairdos. Since spouses will be greeting people with handshakes, hands should be well groomed. If a woman chooses to wear gloves, proper glove protocol includes removing the right glove and holding it in the left hand while meeting other guests.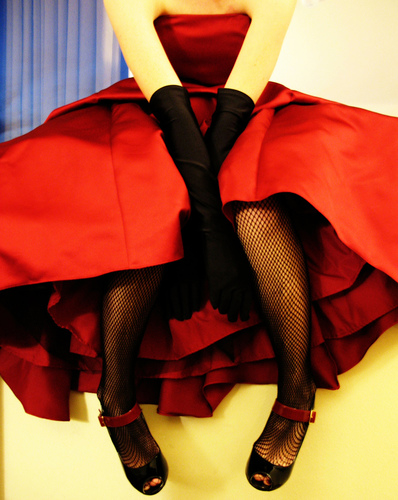 Military Ball Dress Code
In a military ball, service members wear dress blue or class A uniforms while guests complement them with formal attire. Male guests typically wear dark suits with a bow tie or a tuxedo. Women wear knee- to floor-length gowns, but also have the option of cocktail dresses, as long as detailing is minimal. Patterns and bright colors should be avoided.
Cocktail Hour
The night kicks off around 5 or 6 with a cocktail hour where service members and guests can mingle. There may also be a photographer for formal pictures. Just be sure to pace any drinking you may do, because when the cocktail hour ends it's typically time for the receiving line.
Receiving Line
Before you head to the receiving line, be sure to leave all food, drink, extra garments and umbrellas in the check area. Women are permitted to bring their purses with them.
When walking as a couple, women walk in front of the men in a single-file line, even if the woman is the service member. The first person you'll encounter is the announcer and you do not shake his or her hand. You simply introduce or are introduced by your last name. As you continue through the line, short greetings are appropriate, such as, "Good evening, it's nice to meet you."
Dinner Hour
When dinnertime is sounded by a horn, it's time for you to take your assigned seat. It's a good idea to open the lines of communication and introduce yourself to your table. You may find a program at your table with the evening's events as well as any responses you should give during toasts and speeches.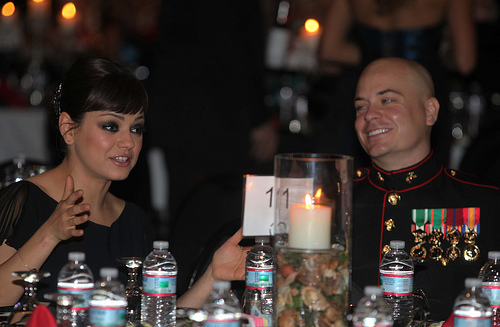 Several courses will be served for which you may want to brush up on your table setting etiquette. In addition to knowing what fork to use, be sure to ask for items to be passed rather than reach across anyone. Use common courtesy as to not apply makeup or fix your hair at the table.
There will be presentations to honor service members as well as tributes to the colors, so be sure to ask your spouse about proper protocol.
After Dinner
When the presentation ends, the dance floor and bar will open up. It may begin with formal dances such as waltzes or foxtrots, but depending on the band or DJ that runs the show, more contemporary music can be played. You can let loose on the dance floor, but be sure to leave the club moves at home.
Have you attended a military ball? What was your experience?
Do you have any advice or things spouses should know before they go?